Mould Stamping Parts
JUNE HARDWARE

CHINA

25 DAYS

1,000,000 PIECES PER WEEK
The dimensional accuracy of the mould stamping parts is guaranteed by the mold, and has the same characteristics, so the quality is stable and the interchangeability is good.
Since it is processed by a mold, it is possible to obtain a mould stamping parts that is thin or light, has good rigidity, high surface quality, and complicated shape, which is impossible or difficult to manufacture by other processing methods.
Stamping processing generally does not require heating of the blank, nor does it cut a large amount of metal like cutting, so it not only saves energy, but also saves metal.
About the mould stamping parts for ordinary presses, dozens of pieces per minute can be produced, and high-speed presses can produce hundreds of thousands of pieces per minute. So it is a highly efficient processing method.
MOULD STAMPING PARTS
Materials: Al, titanium, brass, copper, bronze, carbon steel, stainless steel
Surface treatment: plating/anodizing/plating/painting/powder coating/printing/etching/color fill/polish/sandblasting/tumbling
Tolerance: 0.01-0.05mm
Secondary processing: assembly, deburr, grinding, drilling, tapping, cleaning,and more
Application: military/aerospace/automobile/medical device or equipment/Industrial printer/instrument devices/solar energy/telecommunication/optical electric/consumer electronics, sports equipment, smart wearing device and more.
Stamping is a method of forming a workpiece (steel stamping part) of a desired shape and size by applying an external force to a plate, a strip, a pipe, a profile, and the like by a press and a die to cause plastic deformation or separation. The stamped blanks are mainly hot rolled and cold rolled steel sheets and strips.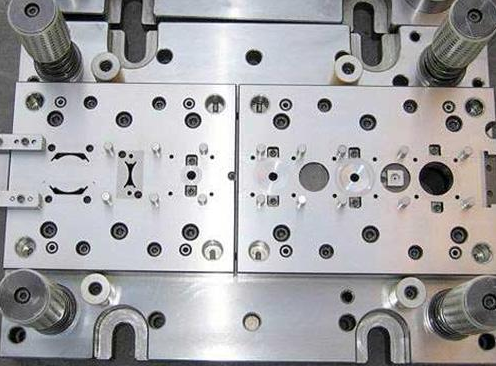 Of the world's steel, 60 to 70% are sheets, most of which are stamped into finished products. The body, chassis, fuel tank, radiator plate of the automobile, the steam drum of the boiler, the casing of the container, the iron core silicon steel sheet of the motor and the electric appliance are all stamped and processed. In the instrumentation, household appliances, bicycles, office machinery, living utensils and other products, there are also a large number of steel stamping parts.
Equipment

20-200 Ton Stamping machines,
Automatic stamping machines,
Bending machines,
Welding machines,
Punching machines,
Laser Cutting Machines,
Meter lathe,
Riveting, Grinding, Brushing.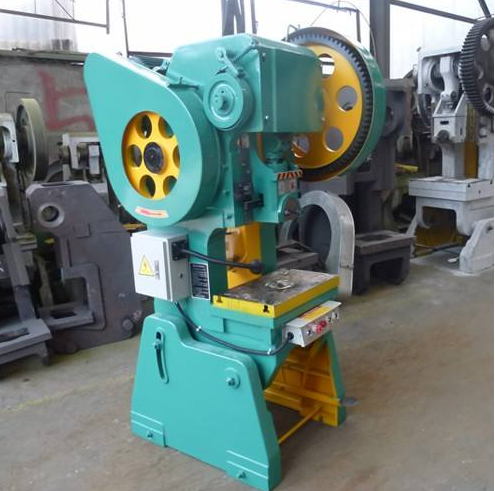 Mould stamping parts is not limited for Electronics & Communication Products and home hardware applications. Furthermore, there are also some other important application fields in which hot forgings can showcase their strengths:
(1) Aviation industry
(2) Military industry
(3) Machinery industry
(4) Agricultural machinery industry
(5) Railway industry,
(6) Post and telecommunications industry
(7) Transportation industry,
(8) Chemical industry
(9) Medical equipment industry
(10) Household industry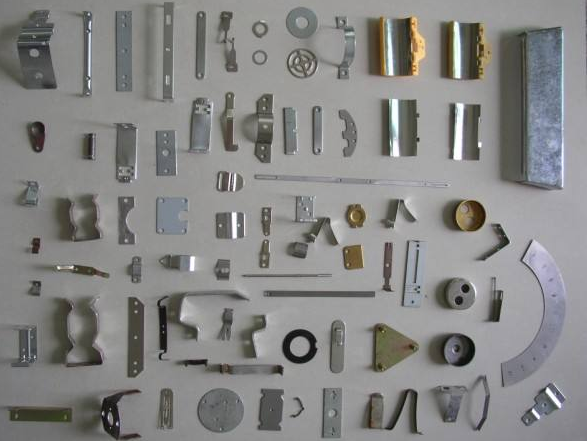 Material:
| | |
| --- | --- |
| Stainless Steel | SS201,SS301, SS303, SS304, SS316, SS416 etc. |
| Steel | Mild steel, Carbon steel, 4140, 4340, Q235, Q345B, 20#, 45# etc. |
| Brass | HPb63, HPb62, HPb61, HPb59, H59, H68, H80, H90 etc. |
| Copper | C11000,C12000,C12000 C36000 etc. |
| Aluminum | AL6061, Al6063, AL6082, AL7075, AL5052, A380 etc. |
| Iron | A36, 45#, 1213, 12L14, 1215 etc. |
| Plastic | ABS, PC, PE, POM, Delrin, Nylon, Teflon, PP,PEI, Peek etc. |