Pp Camlock
JUNE HARDWARE

CHINA

25 DAYS

1,000,000 PIECES PER WEEK
In the installation of the pipeline the PP camlock will be simply and save time.
The material of PP camlock will not be corrosion, so it could be used for long.
The PP camlock is widely use on petro, textiles,mining, brewing, inks, dyes, paper mills, processing plants chemicals, fertilizers, chemicals.
PP camlock are is a simple and effective system to establish direct and perfect tightness between two elements (hose-hose, hose-fixed point). The connection is easily made by inserting the adaptor (male part) into the coupler (female part). The locking is assured by the cams of the coupler. The tightness is made by the constant and uniform pressure of the adaptor on the gasket of the coupler.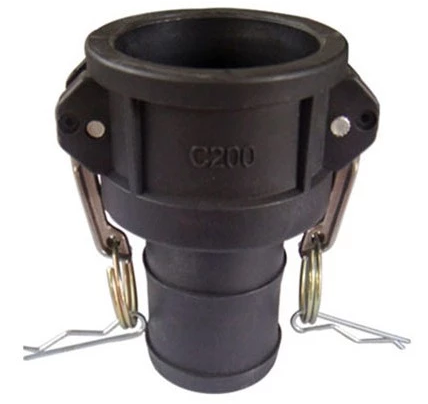 The PP camlock is widely used in aerospace, metallurgy, mining, coal, petroleum, shipbuilding, machine tools, chemical equipment and various agricultural machinery:
Material: Stainless steel 316 / 304; Brass; Aluminium; PP

Type: A, B, C, D, E, F,DC, DP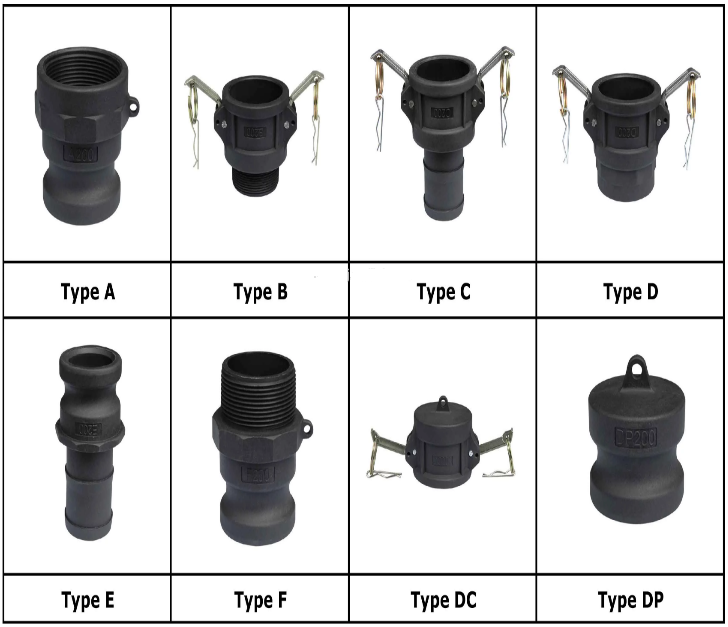 Match-Light Camlock+Conector are assembled with solid pin.

Superior pressure ratings that surpass industry standards.

All of Match-Light Camlock+Conector are made from high quality raw materials, cast in China foundries and machined in our company owned machine shop, Central Machine & Tool.
Testing pressure:

3/4"-2" 250PSI(17.6bar)
3"-4" 200PSI(14.8bar)
21/2" 225PSI(15.8bar)
6" 150PSI(10.5bar)
Thread: NPT/BSP/BSPT/DIN2828.
Production method:
Our Aluminium camlock coupling are made by gravity casting.
Our Stainless steel camlock couplings are made by investment casting.
Our Brass camlock couplings are mady by sandcasting.
Our PP and Nylon camlock coupling are made by injection.
Cam and Groove couplings, also referred to as Camlocks, Kamlocks, & Quick Disconnects, are one of the most widely-used form of industrial connector in the field today. Most commonly, they are found in water suction & discharge applications, as well as petroleum products, dry material, food and beverage, and chemical applications. Sizes range from ½, to 8, and are available in a variety of materials. Stainless Steel is our biggest seller, but we also offer them in brass, stainless, ductile iron, polypropylene, and nylon glass, as well as the following configurations: