Stainless Steel Camlock
JUNE HARDWARE

CHINA

25 DAYS

1,000,000 PIECES PER WEEK
In the installation of the pipeline the type stainless steel camlock will be simply and save time.
The material of type stainless steel camlock will not be corrosion, so it could be used for long.
The type stainless steel camlock is widely use on petro, textiles,mining, brewing, inks, dyes, paper mills, processing plants chemicals, fertilizers, chemicals.
Stainless steel camlock are commonly known as: locking arm quick couplings, toggle quick couplings, and lifting ring quick couplings. It is a pipe joint that can be quickly disassembled without using tools. It has the advantages of compact structure, small size, light weight, high pressure resistance and interchangeability.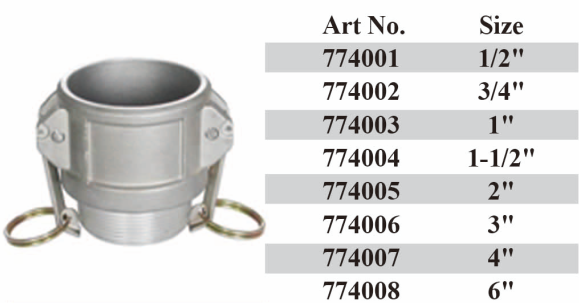 The stainless steel camlock is widely used in Petroleum,Food, Chemical, Paper, Fertilizer, Fabric, Aviation,Nuclear,Fluid,Gas and oil transport,Pressure and heat transmission,Construction and ornament,Boiler heat exchanger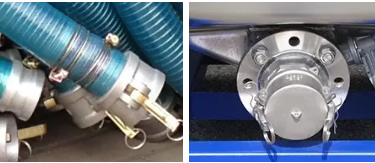 Material: Stainless steel 316 / 304; Brass; Aluminium; PP
Type: A, B, C, D, E, F,DC, DP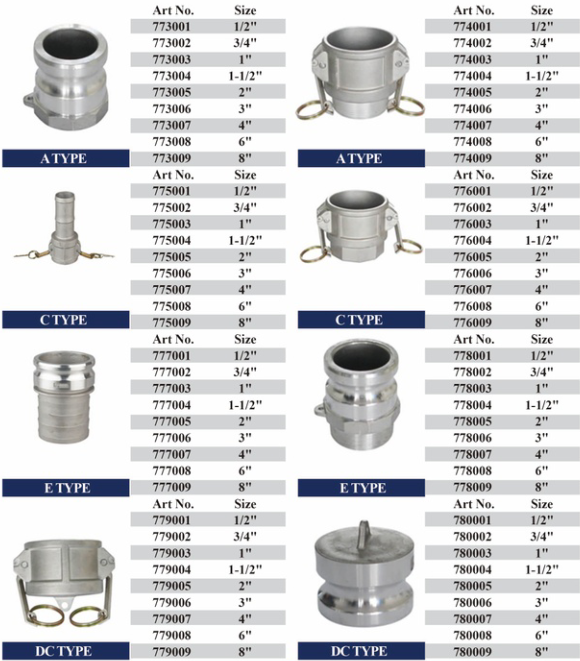 The same type A, E, F, DP type 4 male and B type, C type, D type, DC type 4 female heads can be combined to form a joint body to achieve the take-over or thread wait.
Testing pressure:

3/4"-2" 250PSI(17.6bar)
3"-4" 200PSI(14.8bar)
21/2" 225PSI(15.8bar)
6" 150PSI(10.5bar)
Thread: NPT/BSP/BSPT/DIN2828.
Stainless steel camlock has the following advantages:
a) Camlock Coupling in the application can easily carry, mobile devices;
b) Camlock Coupling is very easy to use, without using any tools;
c) Camlock Coupling can quickly connect to the two systems.
Stainless steel camlock is used in the following situations:
a) Removable, portable device
b) instruments, chemical analysis equipment
c) measuring, calibration equipment
d) pneumatic, hydraulic system